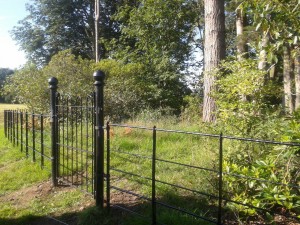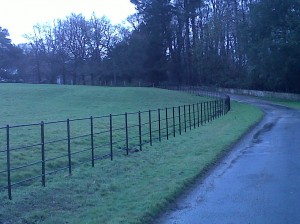 Here at Andrew Brind Ltd we manufacture Paddock and Estate fencing both in fixed panels and on site assembly, along with the paddock and estate fencing we can manufacture gates to suit any opening. Paddock or estate fencing is a simple cost effective way to install railings around your property, the standard height of our product is 1.2m above ground, this can be altered to suit existing.
We do offer a full on site installation service from our base here in York
Please contact us for a free no obligation quotation.